Sue fought for many years to save her much loved childhood pony from recurrent laminits and Cushing's Disease.
After success in giving him a better quality of life and preventing veterinary-advised euthanasia, she made her discoveries available to other horse owners.
It was all in aid of trying to take away the animal's physical pain, but also the owner's emotional pain.
Coaching can help in coming to terms with your horse's long term health concerns and the eventual loss of a true friend.
Do you have a group of people who could benefit from help to cope with this sort of situation, from someone who not only understands the emotional cost first hand but has a professional scientific background studying the diseases?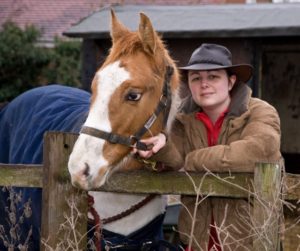 Sue has been a key speaker on equine laminitis and Cushing's Disease at equine charity and educational events.
She's an author and co-author of articles in professional scientific publications, and professional general audience and trade magazines such as Absolute Horse , Horse and Rider magazine, the Veterinary Review,  Equestrian Business Monthly and Over the Counter.
Do get in touch with your requirements.